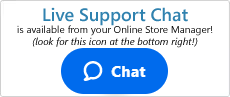 Knowledgebase
How to update your Google Search Console and Google Analytics property to https?
The next step after successfully converting your website from http to https is to update the website URL in your Google analytics and Google Search Console settings. These steps are not required for your website to function but very important to properly track your website's activity.
How to Change the Protocol of Your Website from HTTP to HTTPS in Google Analytics
Go to https://analytics.google.com and choose the existing Google Analytics website/property.
Click on Admin in the main menu.
In the middle column (Property), click on Property Settings.
Under Default URL change the protocol from HTTP to HTTPS.
Click SAVE
How to Update the Protocol of Your Website from HTTP to HTTPS in Google Search Console
GSC doesn't allow updating the protocol of your property like Google Analytics, in this case you need to add a new property for the HTTPS protocol.
Go to Google Search Console, sign into your Google account.
Click in the red button labeled ADD A PROPERTY.
Type your website's URL in the box, this should be the complete url including the HTTPS:// portion.
Click the Add button to continue.
Verify ownership of the new property, you can follow the same steps of your HTTP property, or under ALTERNATE METHODS select Google Analytics if your website already has Google Analytics installed.
Click "Verify".
You have successfully updated Google Analytics and Google Search Console to your new HTTPS protocol.
---