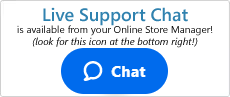 Can I change my FTP Password?
If you would like to change your FTP password, please contact support so we can put in the request for you.
Please be advised however that the request will need to be made by the primary account holder for obvious security purposes and that we will need to verify the person making the request as such.
---