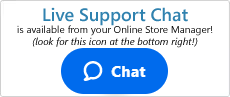 Is Shift4Shop HIPAA Compliant?
The Health Insurance Portability and Accountability Act (HIPAA), sets standards for protecting sensitive patient data. Any company that deals with protected health information must ensure that all the required physical, network, and process security measures are in place and follow HIPAA Compliance.
Unfortunately, Shift4Shop is not HIPAA compliant at this time.
---