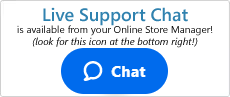 Can I re-use/re-send newsletters?
After a newsletter campaign is created you cannot re-use it since this would adversely affect the campaign's statistics and reporting. Instead, you will create a copy of a newsletter campaign and send it as its own, new campaign.
Upon saving a newletter campagin that was already sent, the system will automatically create the copy of the newsletter and automatically take you directly to the newly created newsletter.
---