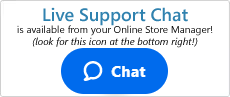 PayPal Transition Q&A
Q: Why is the transition from legacy PayPal integrations to the new PayPal Checkout happening?
A: We're streamlining our payment gateway services, reducing complexity, and enhancing our services and merchant experience. The PayPal Checkout integration brings together the benefits of all other integrations under a single umbrella, capable of serving our merchants' needs more effectively in the long term.
Q: When will the legacy PayPal integrations be sunsetted?
A: The sunset of legacy PayPal integrations will take place in two phases as follows:
Phase 1: PayPal Standard and PayPal Advanced integrations will be discontinued on September 27th, 2023.
Phase 2: All remaining legacy PayPal products. The proposed timeline for this second phase is from September 4th, 2023, to February 28th, 2024. The legacy integrations are:

PayPal PayFlow Pro
PayPal Payments Pro
PayPal Express Checkout
PayPal PayFlow Link
Important:
Please note the dates for the second phase are tentative and subject to change based on the completion of the Vault feature for PayPal Checkout.
Q: Do I need to take any action to switch to PayPal Checkout for payment processing?
A: You must integrate with PayPal Checkout via your Online Store Manager (instructions can be found here). Our support team is readily available to assist you with any questions or concerns you may have.
Q: What will happen to merchants using legacy PayPal integrations for payment processing?
A: We're taking the initiative to contact all merchants presently using legacy PayPal integrations and presenting them with the opportunity to transition to PayPal Checkout. Our goal is to maintain clear communication and ensure a seamless transition for everyone involved. Be aware, post-deadline, the legacy integrations will cease to function.
Q: Will there be any changes to transaction fees for merchants who transition to PayPal Checkout?
A: The transaction fees are an essential factor for our merchants. If you're currently operating under a custom agreement with PayPal, we recommend contacting your PayPal representative to discuss all the details involved.
Q: What should merchants do if they have any questions or concerns about the sunset of the legacy PayPal integrations?
A: Merchants should contact our support team with any questions or concerns about this transition. Our team is ready and available to assist with any aspect of this transition process.
Q: Will I lose any data or information related to my transactions when the integration is sunset?
A: No, you will not lose any transaction data. All of your transaction data will remain accessible within your Online Store Manager. However, capturing or voiding/refunding transactions placed through the legacy PayPal systems will need to be done directly within PayPal after the sunset date. Therefore, we strongly recommend transitioning to PayPal Checkout as soon as possible.
Q: What will happen to recurring orders using PayPal's Reference Transactions?
A: Recurring orders using reference transactions will fail to process after the integration is sunsetted and will be moved to the UNPAID status. Merchants must contact their customers to update their payment information or place a new order. The forthcoming Vault feature will support recurring orders and tokenization, further facilitating this process.
Q: I have PayPal Checkout already installed. Do I need to do anything?
A: If you're already using PayPal Checkout, you're all set! The transition won't affect you as you're already using the new integration. Just make sure you aren't relying on any other legacy PayPal integrations along with PayPal Checkout.
Q: Is PayPal being eliminated altogether?
A: Absolutely not. We are not discontinuing PayPal services. Instead, we're consolidating our PayPal integrations under a new, superior model, PayPal Checkout, to simplify our services and improve the shopping experience for your customers.
---