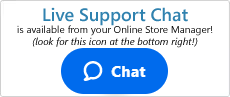 Knowledgebase
Can I change the "Free" Shipping label on my store's checkout pages?
Beginning with version 11.3.1, orders with no shipping cost will display Shipping as "Free" by default on the checkout pages, instead of $0.00.
The label itself can be changed to whatever you wish from within the Store Language section. To locate the text, search for checkout2-free in Store Language to see the appropriate label.
---