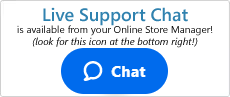 Why do I need to change my password so often?
In general it's a good idea to change your password at least every 60 days.
The Shift4Shop system will automatically require that you change the password at least once every 90 days. This security system can not be changed, and is in place to protect your customer data as well as to allow your store to maintain PCI compliance.
---