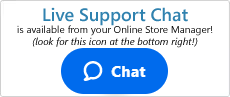 BitPay FAQ Guide for Merchants
The following FAQ has been provided by BitPay to help answer some of the more common questions you may encounter when using their service. Please click on a link below to review the FAQ and its respective answer.
---
WHAT WALLETS CAN BE USED TO PAY A BITPAY INVOICE?
Back to top
Your customers will be able to pay using either a Payment Protocol compatible wallet or a peer-to-peer wallet.
Examples of Payment Protocol compatible wallets include:

BitPay
Electrum
Blockchain wallet

Examples of peer-to-peer wallets include
If a user chooses to pay with a Payment Protocol enabled wallet, they will be presented with a payment URL to copy in their wallet. This URL triggers the payment prompt without the need to enter an address or invoice amount.
If they choose to pay with a peer-to-peer wallet, they will be presented with the address to send funds to and the amount of cryptocurrency to be sent, as shown below. It is important that the amount sent matches the amount shown on the invoice. Sending more or less cryptocurrency will result in either an overpayment or an underpayment.
---
WHY IS MY CUSTOMER ASKED TO VERIFY THEIR IDENTITY WHEN PAYING AN INVOICE OR RECEIVING A REFUND?
Back to top
Individuals wishing to make payments of $3000 USD or more, or receive refunds of $1000 USD or more (or equivalent in other currencies) for BitPay invoices must verify with BitPay ID via Onfido. The one-time verification process will ask your customer to upload a photo of a valid ID and a selfie. For more information, please refer to this help article.
Business users who wish to make payments or receive refunds within these thresholds must complete ID verification as as an authorized representative of the business.
---
MY CUSTOMER'S TRANSACTION SHOWS AS UNCONFIRMED. WHAT HAPPENS NEXT?
Back to top
Transaction confirmation times are not determined or controlled by BitPay. They are determined by the cryptocurrency network they are made on. For example, in ideal network conditions, it can take approximately:
10 minutes for BTC
10 minutes for BCH
10 seconds - 1 minute for ETH, USDC, GUSD, PAX
5 seconds - XRP
From time to time, the BTC network tends to be congested, so confirmations can sometimes take hours.
Once a transaction receives a confirmation on the respective network, the invoice will update. Depending on your account speed, it is considered confirmed after 0 confirmations 1 confirmation (medium speed) or 6 confirmations (low speed). The invoice is considered complete and credited to the merchant ledger after it accrues 6 confirmations.
---
WHAT HAPPENS IF A CUSTOMER OVERPAID OR UNDERPAID AN INVOICE?
Back to top
Payment exceptions (overpayments and underpayments) can only be refunded. If your customer over/underpays they will automatically receive an email from us which asks them to provide their refund address so we can return the funds. Once the refund address has been provided, it can take up to 24 hours for the refund to be processed. This is what it looks like in your merchant dashboard:
The email is sent automatically, however, if your customer has not received the refund email, they should check their spam folder. Additionally, support agents can send the email using the Refund Underpayment button shown above.
---
IF A CUSTOMER PAYS AN INVOICE, CAN THEY REUSE THE ADDRESS OF THAT INVOICE TO SEND ANOTHER PAYMENT?
Back to top
BitPay invoices do not accept more than 1 payment. If your customer sends an additional payment to an invoice, they must contact BitPay's support team to request a refund of that payment at a [email protected]
---
A CUSTOMER SENT US A TRANSACTION ID THAT WE ARE UNABLE TO LOCATE IN THE DASHBOARD, WHAT IMPLICATIONS DOES THAT HAVE?
Back to top
If you cannot locate a transaction ID in the dashboard, this means that this transaction has never confirmed and never will because it was pruned from the cryptocurrency network (you can check this on a block explorer) or it was never sent to BitPay in the first place. If someone did not send a payment to BitPay directly, there is nothing BitPay can do to recover or refund that payment.
---
WHAT HAPPENS ONCE A REFUND EMAIL IS SENT?
Back to top
In order to receive the refund, the customer must open the email and provide their refund address. This link is valid for 3 days. If the link expires, it must be resent from the merchant dashboard.
Once the refund address is provided, the request goes through 2 layers of moderation on BitPay's side before the funds are sent back. This usually takes around 24 hours.
---
HOW CAN I FIND OUT THE STATUS OF AN INVOICE?
Back to top
Please refer to this help article to learn about the different invoice states that can be found in the dashboard
---
HOW OFTEN DO ACCOUNT SETTLEMENTS OCCUR?
Back to top
Settlement payments in our supported settlement currencies for BitPay merchants happen automatically, every business day. All cryptocurrency settlements occur on a daily basis. BitPay collects and deposits all payments processed from the previous business day according to your settlement preferences.
Your account balance will need to exceed the settlement minimum before BitPay can process settlement. More information on our settlement options and settlement minimums can be found on this page.
For example:
If your settlement options are set to USD, your BitPay balance will need to exceed 20 USD before we can start a transfer
For Bitcoin (BTC) or Bitcoin Cash (BCH), the settlement minimum is 0.01 BTC or 0.01 BCH
For Gemini Dollars and USD Coin by CENTRE (USDC) the settlement minimum is 20 GUSD or 20 USDC.
If you are settled via wire transfer, the settlement minimum is 10,000 USD/EUR
---
OUR MERCHANT ACCOUNT DOES NOT HAVE SUFFICIENT FUNDS TO PROCESS A REFUND, WHAT ARE OUR OPTIONS?
Back to top
In a situation such as this one, you would have received an email from us with the following subject line: "Important: Action Required - Unable to Process Refund". You have two options:
Cancel the pending refund request and refund the customer directly via other means (bank transfer, store credit etc - per your policies). Click here to learn how
One-time transfer of funds to us to cover the refund cost (please contact our support team prior to doing this at

[email protected]

)
We would recommend making use of a beta feature we have to put a refund reserve in place (e.g. 100 USD). This reserve amount will remain on your account (and does not get settled) to prevent this issue in the future. Please contact [email protected] to request a refund reserve for your account.
---
HOW DO I ENABLE 2FA ON MY BITPAY ACCOUNT?
Back to top
At BitPay, security is one of our top priorities. Please consider enabling 2FA for your account - we have outlined detailed instructions here
If you are a Tier 3 or 4 merchant and you do not have 2FA turned on, we will send you a login confirmation email each time you attempt to log in.
If for any reason you lose access to your 2FA app or backup codes, please contact [email protected] and we can facilitate disabling 2FA for a specific user.
---
CAN I SET UP MULTI-USER ACCESS ON THE BITPAY DASHBOARD?
Back to top
With your BitPay merchant account, you can add multiple users to the BitPay dashboard. Each user will have individual login credentials (an email address and password).
Go to https://bitpay.com/dashboard/settings/users/invite to invite a new user to your BitPay dashboard and choose the set of privileges to be given to the new user.
The invite will be sent to the email address provided.
The below screenshot shows what a user with support privileges would see if they log into the BitPay merchant account. The support privilege allows them to view incoming payments but not to modify the account settings, such as settlement settings.
To change a user's privileges, go to https://bitpay.com/dashboard/settings/users and check the boxes of the privileges that you want to enable for a certain user.
---
HOW LONG DOES IT TAKE TO GET MY ACCOUNT APPROVED?
Back to top
Approval of an account can take 3 to 5 business days to complete.
---